Investigate what's causing the amazing 1/2 million increase in the number of German direct users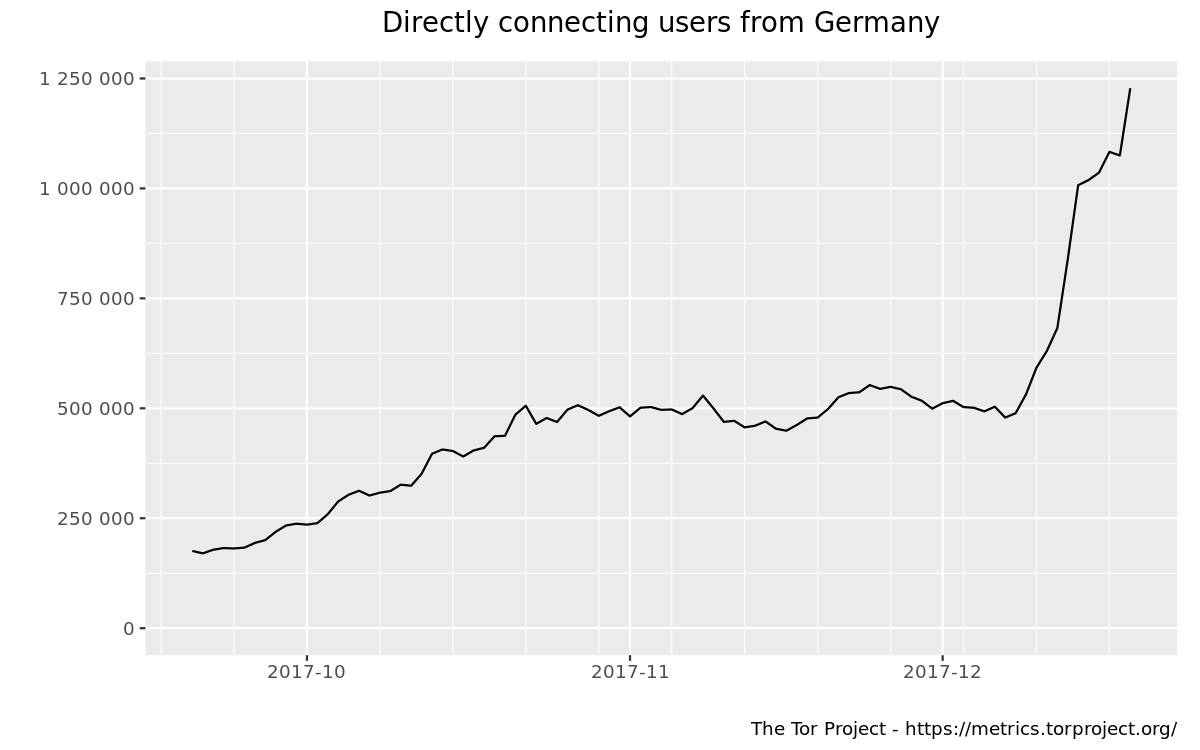 https://metrics.torproject.org/userstats-relay-country.html?graph=userstats-relay-country&country=de
Germany was experiencing a significant increase in users months earlier.
Maybe people trying out the Tor Browser for privacy reasons after hearing about the Mozilla fiasco related to that "Mr. Robot" addon that was installed on everyone's browser? (Mozilla apologized for it: https://blog.mozilla.org/firefox/update-looking-glass-add/ You can read about the whole fiasco here: https://www.ghacks.net/2017/12/16/firefox-looking-glass-extension-what-it-is/ )
To upload designs, you'll need to enable LFS and have an admin enable hashed storage.
More information